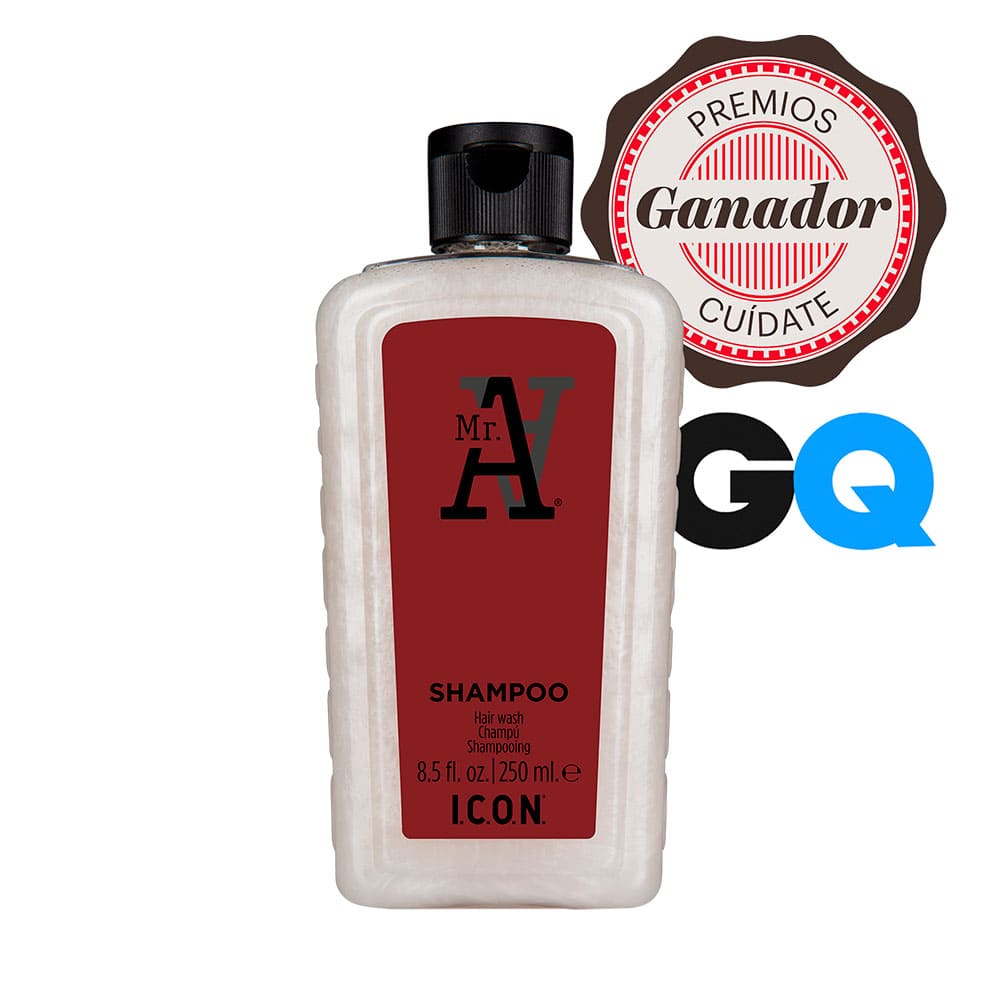 Meilleur produit capillaire 2018 | Premios Cuídate Men's Health
Meilleur produit 2017 | Premios GQ de Cosmética Masculina
A nourishing shampoo that contains Procapil, which fights aging of hair follicles by protecting them against hair loss. Tripeptides which strengthen the cuticular layer, by providing hair density and body.
Tailles disponibles: 250 ml. / 1 l.
Procapil
Combat le vieillissement du follicule
Lutte contre le vieillissement des follicules et tonifie le cuir chevelu
Participe à hydratation et aide celle-ci à adhérer à la surface de la peau. Un élément crucial à la réparation lors de la pénétration des couches internes, et la réduction des irritations de la peau. Vitale à la réparation cellulaire et l'augmentation de la production de vitamine B-5 dans la peau.
Molécule formée par la liaison de protéines, qui renforce le cheveu en lui donnant éclat et brillance.