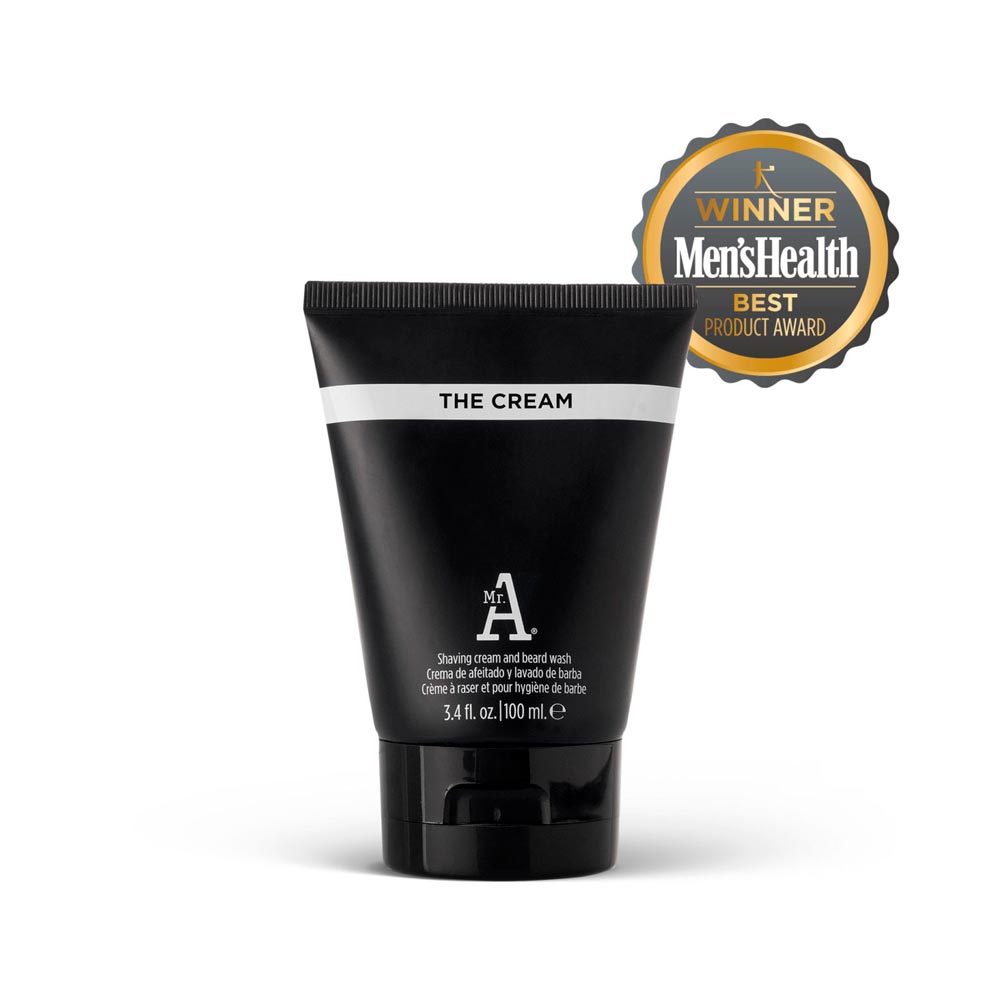 The Cream
CREME DE RASAGE ET SAVON A BARBE
Meilleur produit barbier 2016 | Premios Cuídate Men's Health
Cette crème de rasage contient un mélange spécial d'ingrédients qui génère une mousse riche protégeant la peau des irritations causées par le rasage. Elle peut aussi être utilisée comme un pré-lavage pour nettoyer et hydrater votre pilosité faciale. Elle peut être utilisée avec ou sans blaireau.
Complexe d'huiles essentielles avec des extraits naturels de plantes a haute teneur en anti-oxydants.
Taille disponible: 100 ml.
Application
Dual function: Use as a shaving cream or for daily skin and beard cleansing.
Daily skin cleansing
The Cream removes impurities from the skin. It contains a mixture of organic oils that repair and condition.
Shaving
Use The Cream with The Brush and a small amount of water for a rich lather. Apply in a circular motion for a flawless and crafted shave. Its light texture allows for easy gliding.
Beard cleansing
Moisten and apply The Cream, distributing throughout the beard. Emulsify and rise thoroughly. The Cream removes impurities, soothes and proves brightness, resulting in a smooth, silky bear.
Huile d'avocat
Protège et régénère la peau
Tourneso
Puissant antioxydant riche en vitamine E
Huile d'Argan
Propriétés anti-inflammatoires qui nourrissent et protègent la peau