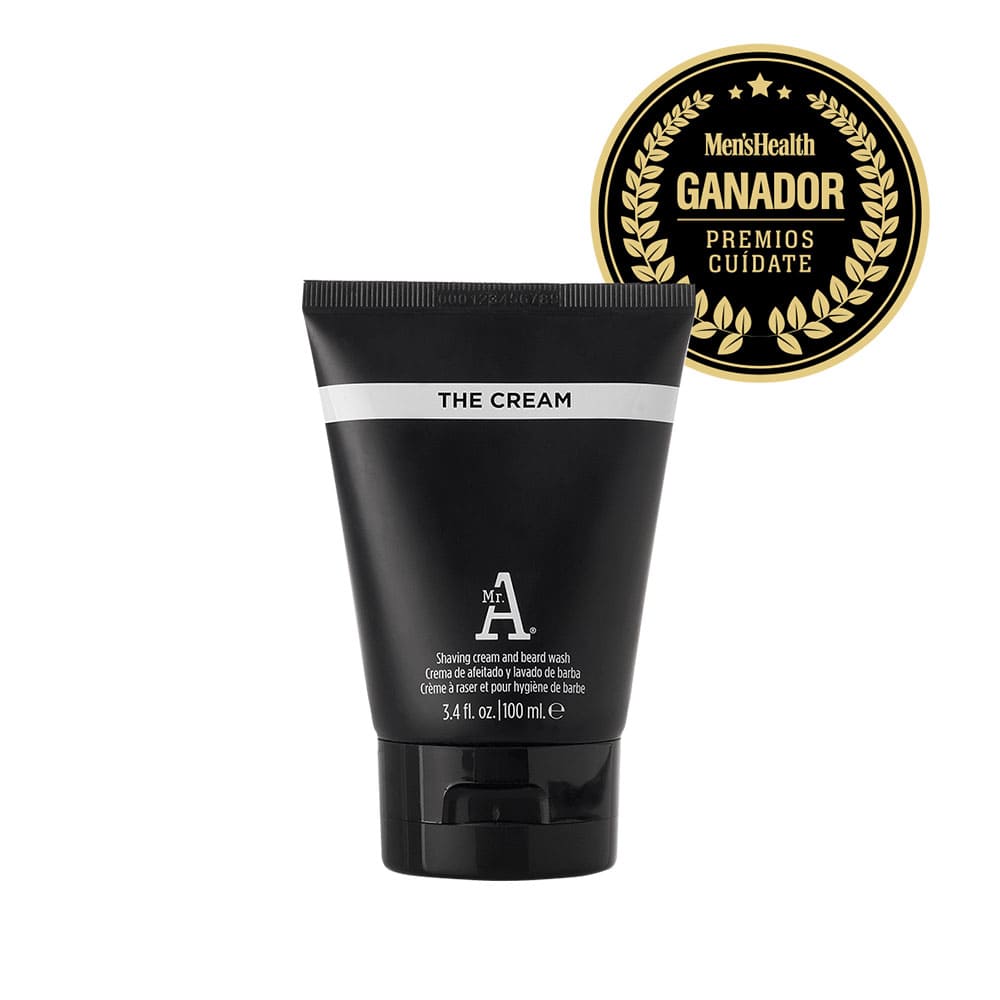 The Cream
CREMA PER RASATURA E LAVAGGIO BARBA
Miglior Prodotto per la Cura della Barba 2016 | Premios Cuídate Men's Health
Cos'è:
Crema per rasatura e lavaggio barba.
Quando è indicato:
Ideale per tutti i tipi di pelle.
Che azione ha:
Protegge la pelle dalle irritazioni causate dalla rasatura. Può anche essere utilizzato come pre-lavaggio per detergere e idratare la barba. Elimina le impurità, lenisce e dona lucentezza alla barba, lasciandola morbida e setosa.
Applicazione:
Usare come crema da barba o per la pulizia quotidiana di barba e pelle. Si può utilizzare con o senza spazzola.
Rasatura:
Usare The Cream con una spazzola e un po' d'acqua per creare schiuma in abbondanza. Applicare con movimenti circolari per una rasatura fatta in casa impeccabile. La sua texture leggera fa scorrere la spazzola facilmente.
Pulizia della barba:
Inumidire e applicare The Cream distribuendo il prodotto su tutta la barba. Emulsionare e sciacquare bene.
Formati disponibili: 100 ml.
Antiossidante potente e ricco di vitamina E.

Antiossidante potente e ricco di vitamina E.