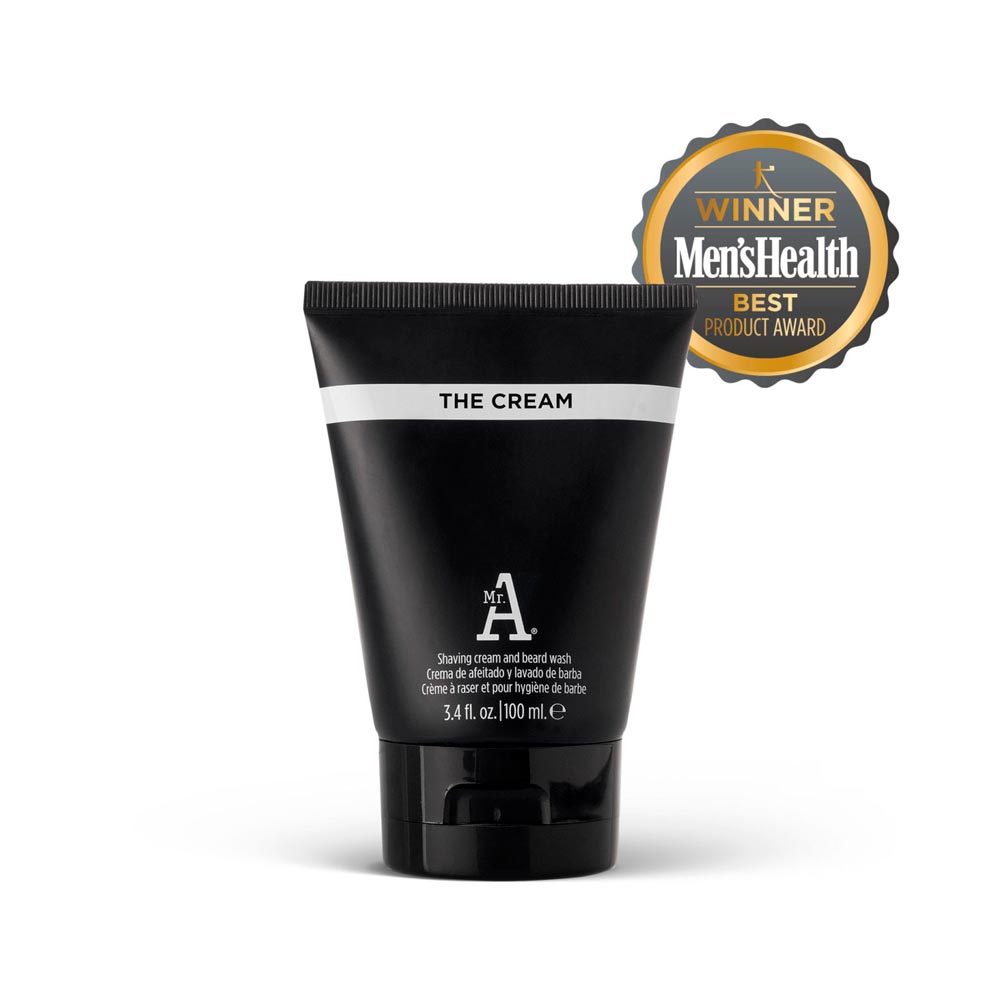 The Cream
KREM DO GOLENIA I OCZYSZCZENIA TWARZY
Najlepszy Produkt do Brody 2016 | Premios Cuídate Men's Health
Ten krem do golenia zawiera specjalną mieszankę ekstraktów, które obficie się pienią, aby chronić skórę przed podrażnieniami spowodowanymi goleniem. Stanowi również środek oczyszczający przed goleniem, który przemywa i nawadnia skórę twarzy.
NIEZBĘDNE KOMPLEKSY OLEJKÓW Z NATURALNYMI EKSTRAKTAMI ROŚLINNYMI MAJĄ SILNE WŁAŚCIWOŚCI ANTYOKSYDACYJNE.
Available size: 3.4 fl. oz.
Application
Dual function: Use as a shaving cream or for daily skin and beard cleansing
Daily skin cleansing
The Cream removes impurities from the skin. It contains a mixture of organic oils that repair and condition.
Shaving
Use The Cream with The Brush and a small amount of water for a rich lather. Apply in a circular motion for a flawless and crafted shave. Its light texture allows for easy gliding.
Beard cleansing
Moisten and apply The Cream, distributing throughout the beard. Emulsify and rise thoroughly. The Cream removes impurities, soothes and proves brightness, resulting in a smooth, silky bear.
Avocado oil
Protects and regenerates the skin
Sunflower
Powerful antioxidant rich in Vitamin E
Argan oil
Anti-inflammatory properties that nourish and protect the skin