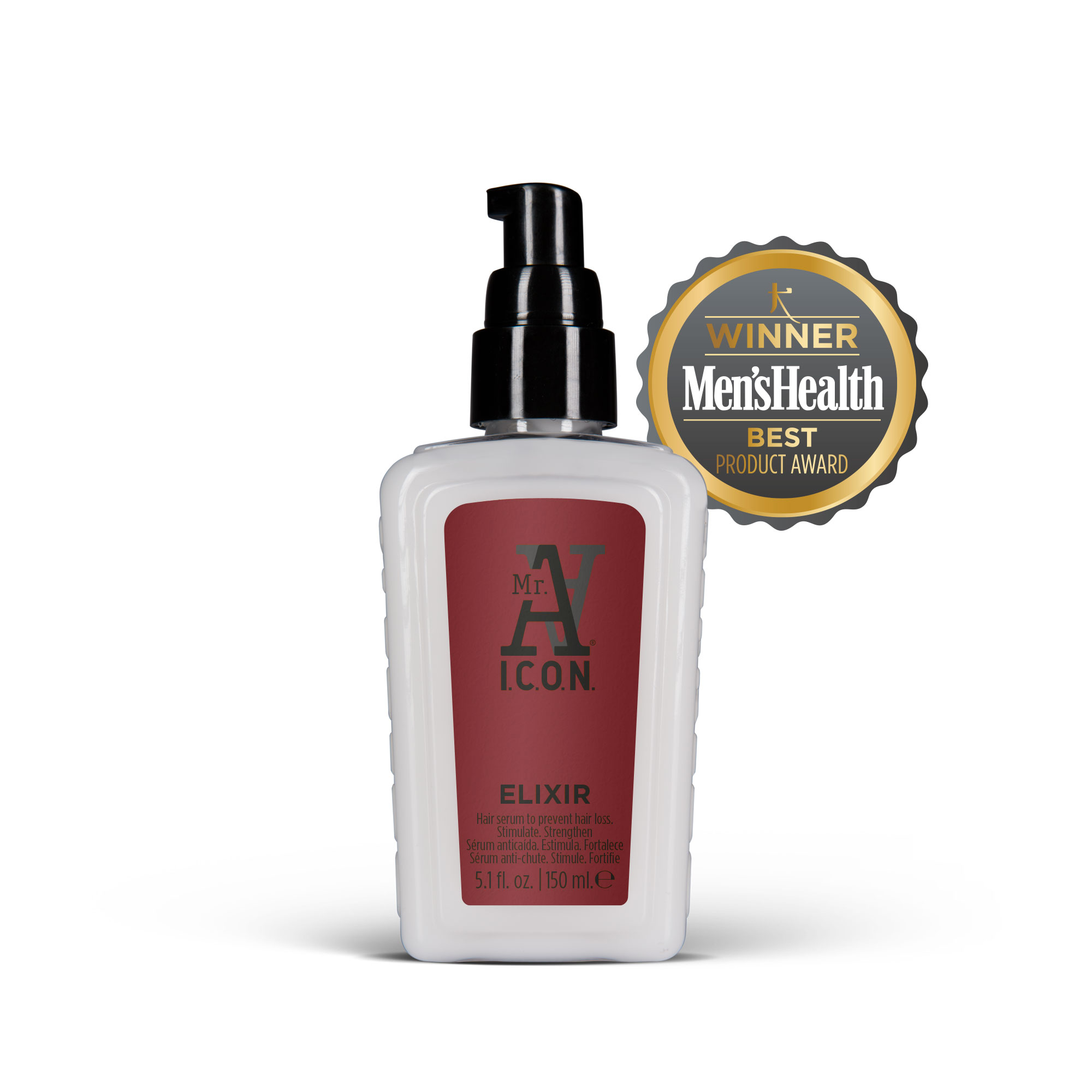 Best Product of the Year 2015 | Premios Cuídate Men's Health
Was ist das Produkt?
Leave-in Haarserum zur Vorbeugung von Haarausfall.
Für welchen Haartyp ist es geeignet?
Alle Haartypen.
Wirkung:
Bekämpft Haarausfall und stärkt und stimuliert das Haarwachstum in der Wurzel. Fühlen Sie volles, stärkeres und dichter aussehendes Haar.
Anwendung:
Nach dem Waschen auf Kopfhaut und Haare auftragen und sanft einmassieren. Nicht ausspülen. Verwenden Sie Elixir täglich oder zweimal täglich, je nach Ihren Haarwuchsbedürfnissen.
Verfügbare Größen: 5.1 oz.
Dieser neue Wirkstoff wirkt auf den Follikel, um die Alterung zu verhindern und somit den Haarausfall zu blockieren
Essenzielles Vitamin zur Vorbeugung von Haarausfall durch Stimulation des Wachstum
Das durch die Bindung von Proteinen gebildete Molekül, stärkt das Haar und verleiht ihm Glanz