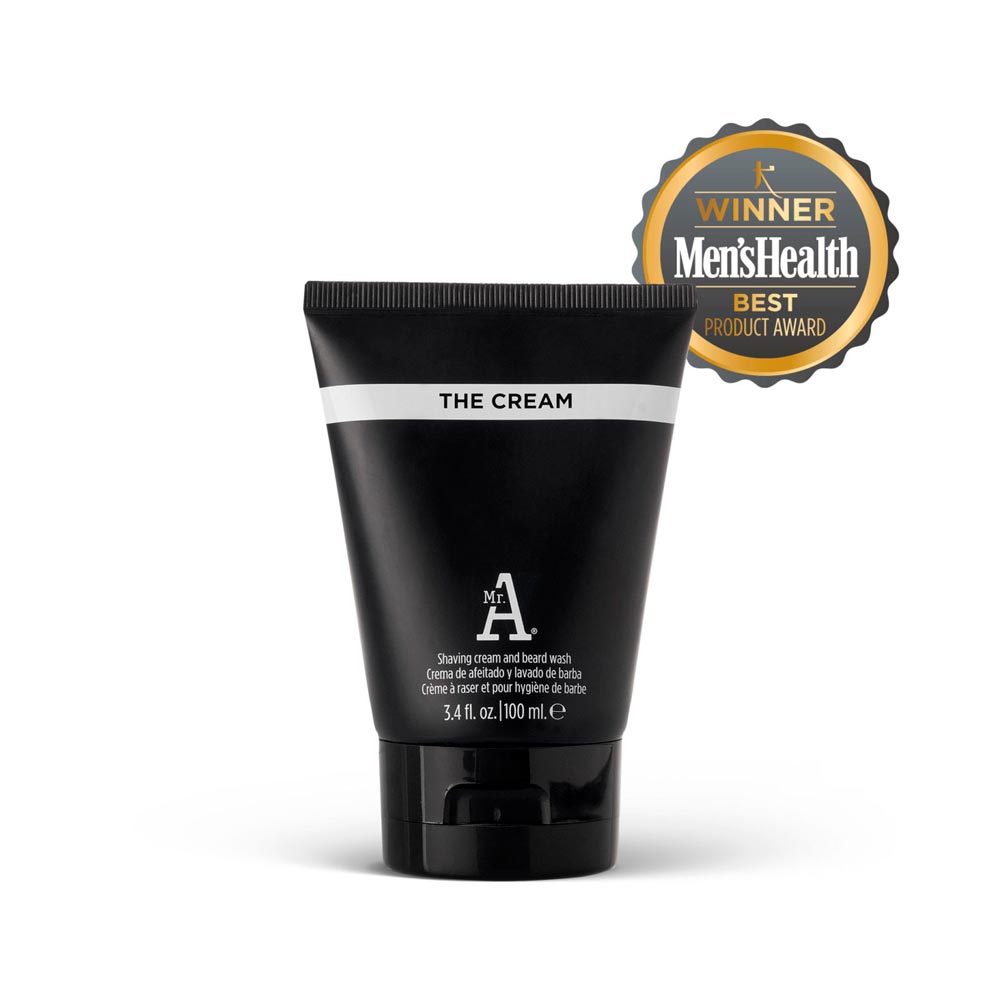 The Cream
Shaving Cream and Beard Wash
Best Beard Product 2016 | Premios Cuídate Men's Health
Deze scheercrème bevat een speciale mix van extracten die een rijke schuimvorming creëren om de huid te beschermen tegen irritatie veroorzaakt door het scheren. Het dient ook als een pre-wash om je gezichtshaar te reinigen en te hydrateren. Het kan gebruikt worden met of zonder scheerkwast.
ESSENTIAL OILS COMPLEX MET NATUURLIJKE PLANTAARDIGE EXTRACTEN, BEVAT HOGE CONCENTRATIES ANTIOXIDANTEN.
Available size: 3.4 fl. oz.
Application
Dual function: Use as a shaving cream or for daily skin and beard cleansing
Daily skin cleansing
The Cream removes impurities from the skin. It contains a mixture of organic oils that repair and condition.
Shaving
Use The Cream with The Brush and a small amount of water for a rich lather. Apply in a circular motion for a flawless and crafted shave. Its light texture allows for easy gliding.
Beard cleansing
Moisten and apply The Cream, distributing throughout the beard. Emulsify and rise thoroughly. The Cream removes impurities, soothes and proves brightness, resulting in a smooth, silky bear.
Avocado Olie
Beschermt en herstelt de huid
Zonnebloemzaad
Krachtige antioxidant rijk aan vitamine E
Arganolie
Ontstekingsremmende eigenschappen die de huid voeden en beschermen