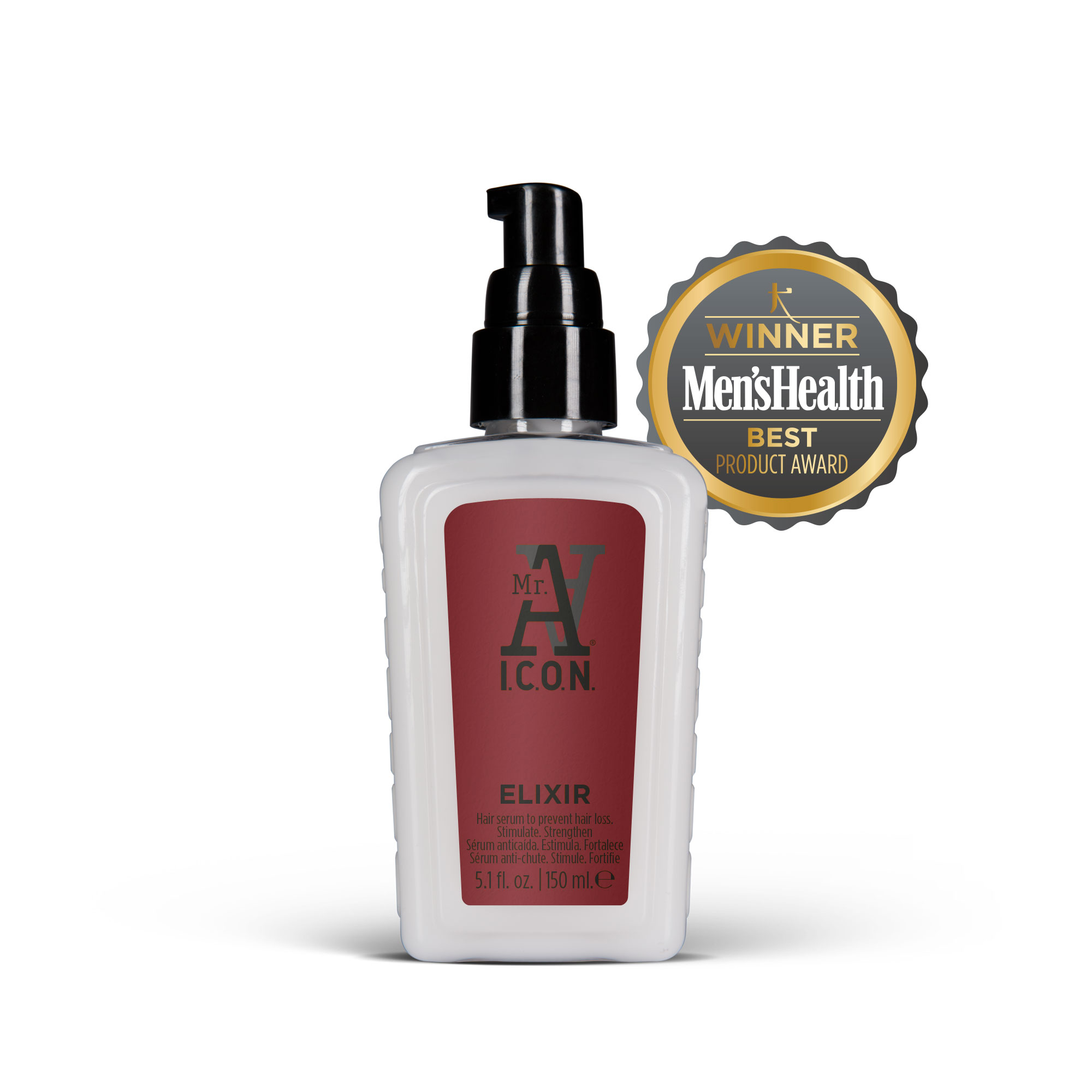 Best Product of the Year 2015 | Premios Cuídate Men's Health
What it is:
Leave-in Hair Serum.
Who it's For:
All hair types.
What it Does:
Changes the growth cycle by repairing, strengthening and stimulating hair growth to increase its density.
How to Use:
After shampoo, apply to scalp and hair. Leave-in. Use Elixir daily or twice a day depending on your hair growth needs.
This new ingredient works on the follicle to prevent aging, thus blocking hair loss.
Essential vitamin to prevent hair loss by stimulating growth
Molecule formed by the binding of proteins, which strengthens the hair giving it brightness and shine.