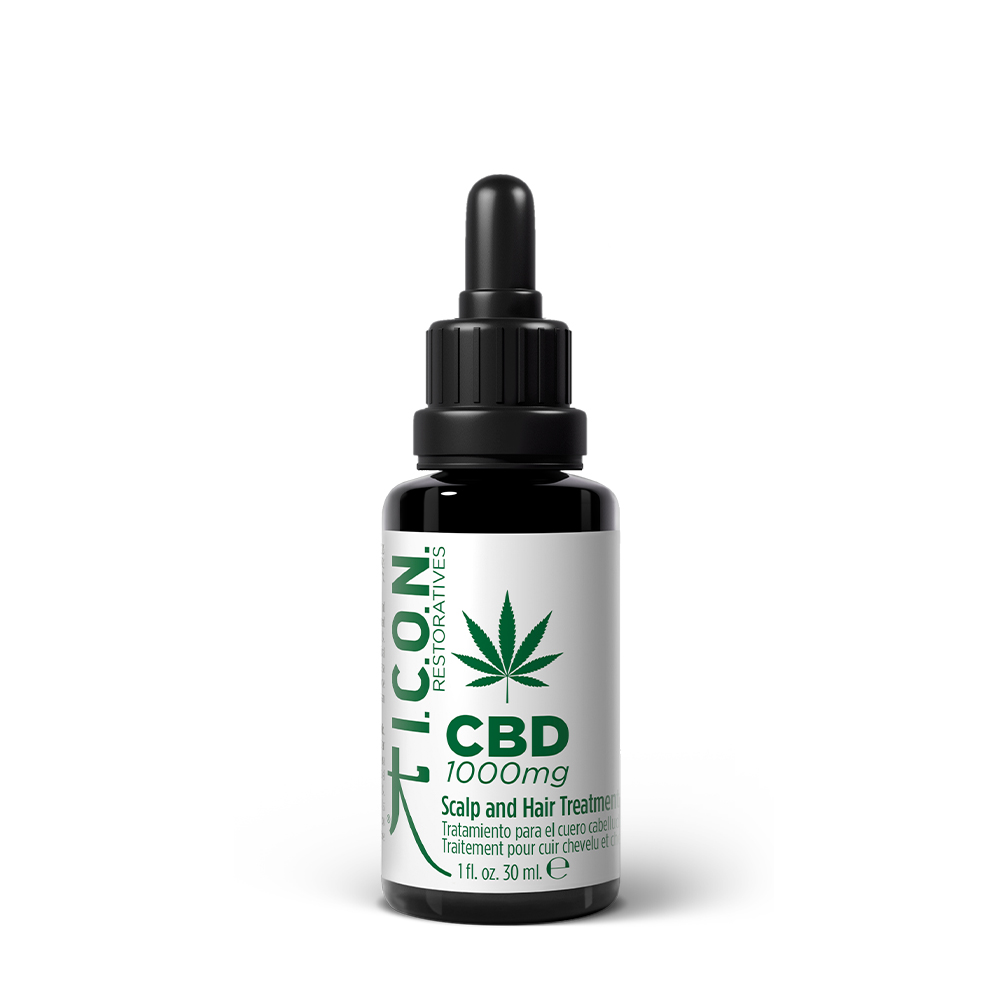 CBD 1000 Oil
Blended with Certified Organic Oils
Best Hair Care Product · Premio Vogue Belleza 2021
What it is:
Scalp and Hair Treatment.
Who it's For:
For all hair types.
What it Does:
Nourishes the scalp and strengthens hair, thereby encouraging hair growth.
How to Use:
Apply directly to scalp and hair; massage for advanced nourishment. Continue the experience with Organic Shampoo, Conditioner and Treatment.
Additional Use: Massage throughout the body to improve elasticity and softness of the skin.
Available Size: 1 fl. oz.
CBD OIL
High in vitamin E and fatty acid. 1000 mg of broad-spectrum CBD oil nourishes the scalp and strengthens hair, thereby encouraging hair growth.
ORGANIC ALMOND OIL
A lighter oil that fills in the gaps of your hair at a cellular level, to leave hair feeling smoother and softer to the touch.
ORGANIC SUNFLOWER OIL
Sunflower oil acts as a natural moisturizer because it's infused with several vitamins and minerals, including high levels of Vitamin E that produces healthy hair growth.
ORGANIC PEPPERMINT OIL
Peppermint oil soothes and heals the scalp to keep away dryness and flakes, while leaving a slight sensation of cooling on the body.
Prunus Amygdalus dulcis (Sweet Almond) Oil, Helianthus annuus (Sunflower) Seed Oil, Hemp CBD Extract from (flower, stalk and stem)*, Mentha piperita (Peppermint) Oil .
*THC FREE.
We are commited to providing high quality, natural, and eco-conscious products, that are high performing and innovative. Our ingredient list may vary from time to time, as we stay above and beyond all compliances. Please refer to the printed packaging for the most accurate ingredient list.