BY MERCEDES BORJA AND ELISABET PARRA // PHOTOGRAPHY: MICHAEL POOL
In the year 2002, Chiara Scudieri and her partner Jorge Rubín created I.C.O.N., a brand of products for the hair that today is a guide in innovation, care and sustainability. Chiara– the creative mind of the company–, is in charge of looking for new ingredients and design echa one of the new products, something that she is passionate about.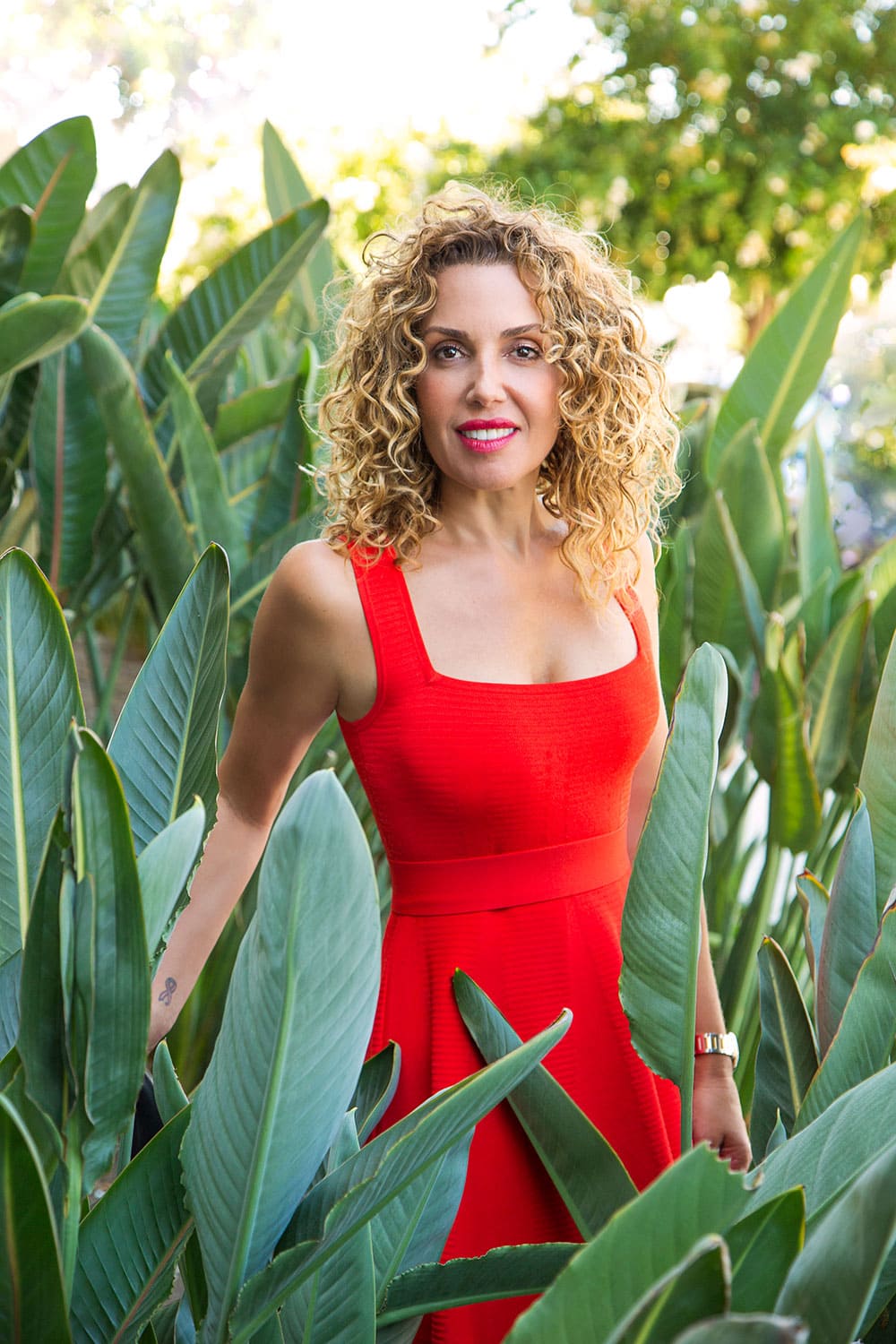 I'm never disconnected from I.C.O.N. It's my passion, my life.
Tell us more about the beginning of your career… how was that stage?
Creating beautiful hair is all that I ever wanted to do.
As a hairdresser you had a very developed creative side, but instead you focused on professional hair care at the lab level. How was that process?
My passion was to educate and style hair, but once I understood the chemistry behind the development of products, things changed because I fell in love with R&D process. The development took over as my passion because I truly saw the way new and innovative ingredients can change the structure of the hair.
After working for a distinguished hairdressing company, you decided to start your own company. What made you take that leap?
With my knowledge and passion for product development and my partners achievement in business development, it only made sense to start I.C.O.N. Looking back, I can't believe how quickly time flies when you love what you do. We both have such a passion for this industry and are so grateful for everything that it has given us.
You are focusing more in upper management now. Do you still visit the laboratories?
I visit laboratories on a weekly basis and we test every product in our lab/salon, no matter if it's a new products or one already in our catalogue.
Have you stopped working as a hairstylist?
No, I am still behind the chair a few days a week. This makes me be in contact with reality and I can test my products with real clients that give me their feedback afterwards.
Living in Los Angeles you probably have had famous clients…
Yes, this is true. I have had my fair share of famous clients, but they are treated the same as every other client that comes into the I.C.O.N. Salon for an experience.
I.C.O.N. is so much greater than just myself and my partner. We have created a culture and are very proud of it.
Being the owner of a company requires a lot of dedication and sacrifices. Do you feel like you've had to give up on anything?
The reward of everything we have achieved along the years is so grand and exciting, so it is difficult to see beyond the things that may have been missed. I.C.O.N. is so much greater than just myself and my partner. We have created a culture and are very proud of it.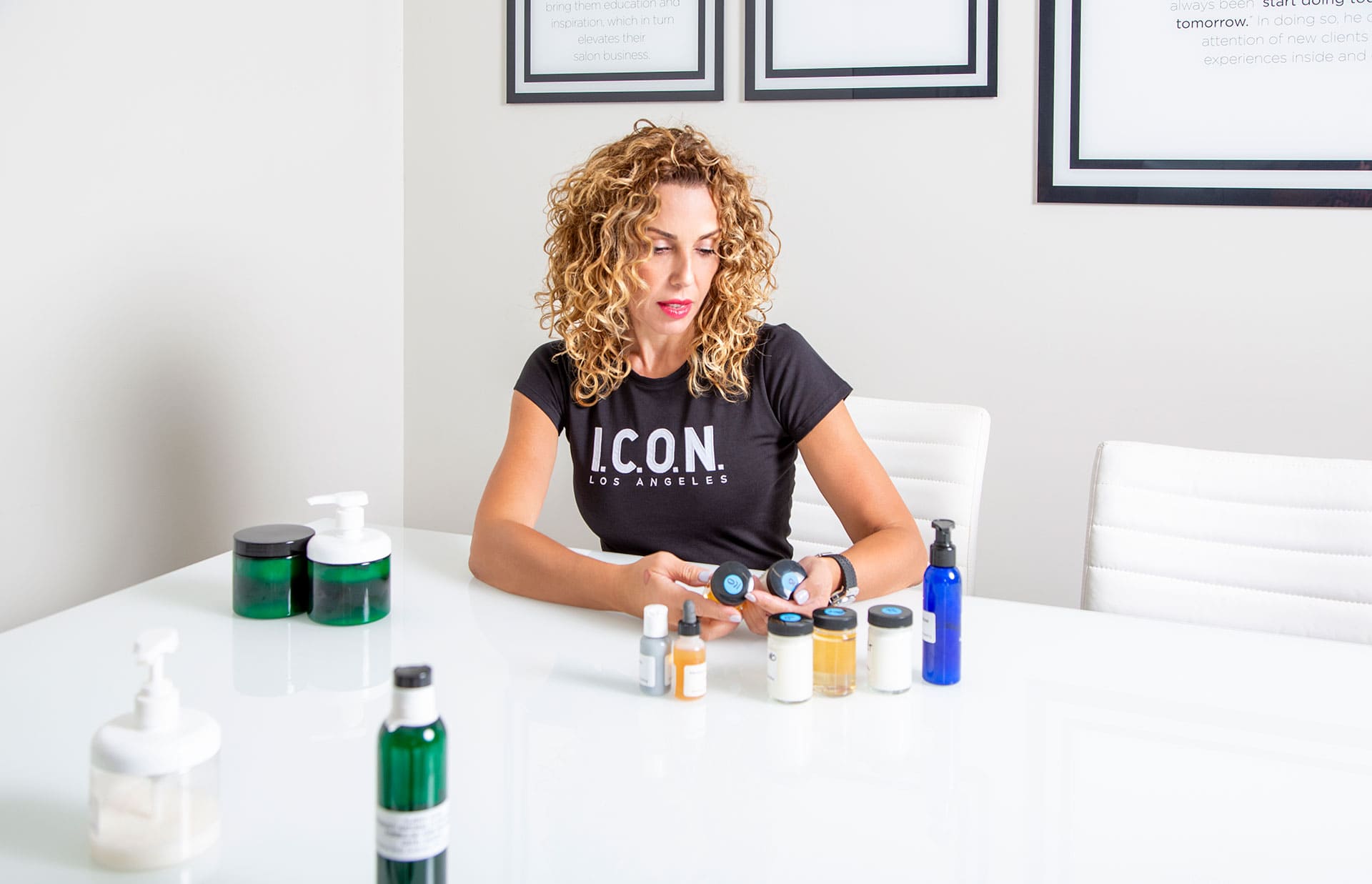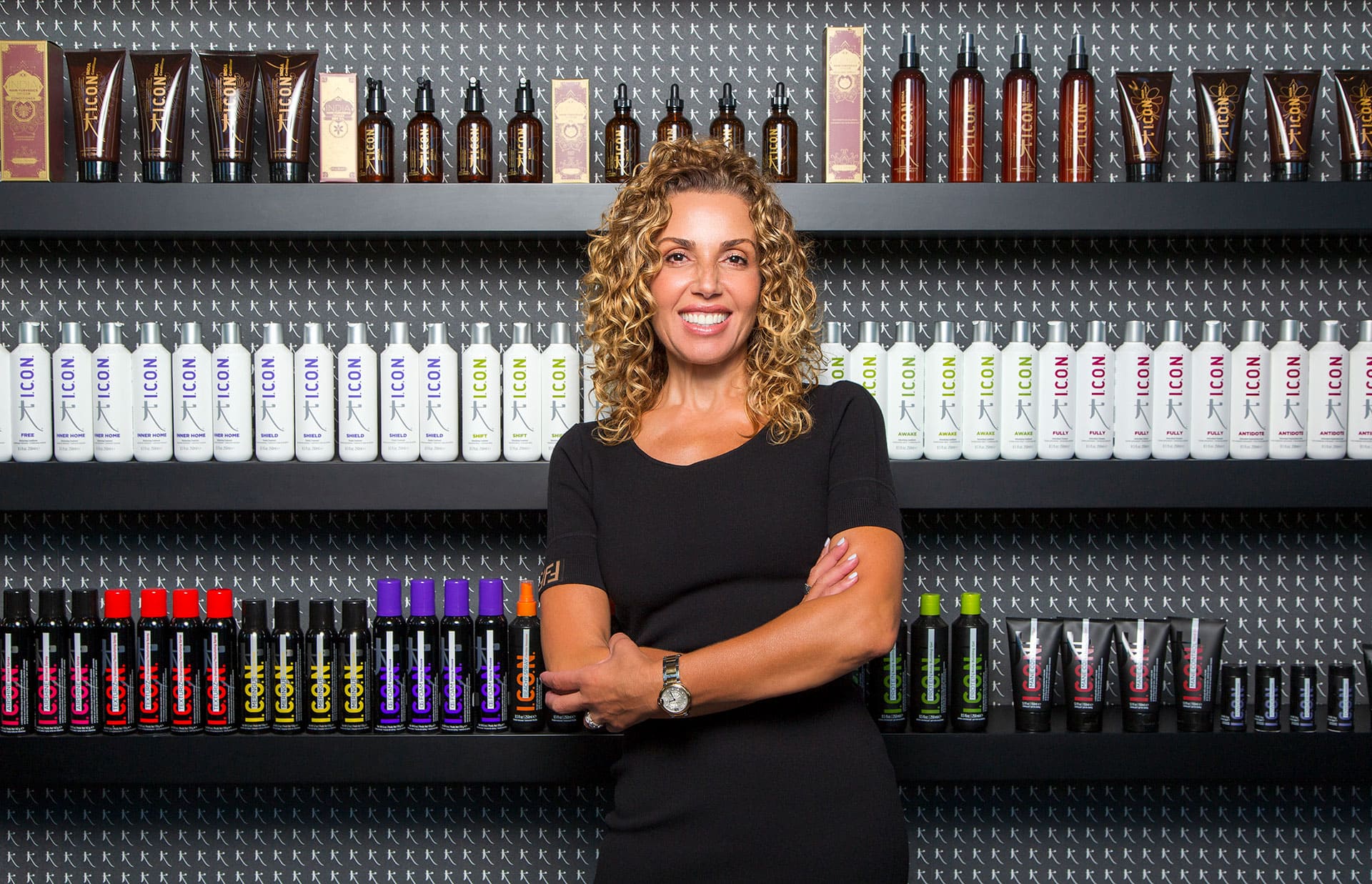 Do you suffer from professional biasness and pay attention to everybody's hair?
That's a great question and yes, I do. I look at everyone and think what type of treatment I would do and what I would recommend them to use.
What do you do to disconnect? Talk to us about your hobbies…
I love to work out, travel and read, but I am never disconnected from I.C.O.N. It is my passion, my life.
What does a perfect day look like for you?
A rigorous workout in the morning, great meeting with our labs and a full day on the salon floor.
Why did you decide to move forward with sustainable cosmetics?
We need to make a difference in everything that we do for all generations ahead. Being "Green" responsible, sustainably sourced, vegan, cruelty free should be a goal for every company.
Most of the products come out of your head… what inspires you to create them?
New ingredients move me. Being able to structure new formulas inspires me to create products that are different and unique.
Besides products, you created EDUCREATE. What objectives do you have with it?
Education is the base of everything, if you can create while educating you are inspiring new ideas and excitement.
I.C.O.N. sells to salons through authorized online stores. Why don't you sell directly?
We partner with our salons and want them to grow, not only in services, but with their stores, as we believe that your retail area is a business of unlimited growth.
What is your philosophy?
Inspire salons to continue to grow their business with products that will answer the needs of their clients.
Choose 3 essential hair care products for healthy hair.
Shift to Detox. Inner to Hydrate. India Oil to Nourish
Talk to us about the upcoming hair salon trends for this next season.
Eco friendly hair color is huge, and we offer all of that with Ecotech Color and our Stained Glass. Beautiful shades of browns that are bordered with a lighter touch. The variation of browns is comparable to shades of coffee, latte and even cold brew. Soft green also plays a big part for playful shades and the forever white blonde with a silver touch continues to be strong.
And you, do you follow trends? Or do you prefer to create, do your own thing?
I love fashion and I love to see the trends, but I truly love to mix it up creating my own trend; one that works for me.
How do you see I.C.O.N. in 10 years?
The future is strong, and we will continue to grow with new and innovate formulas and ideas.
And yourself?
Myself, I have a true passion for our industry, a love for what I do and that will never end.