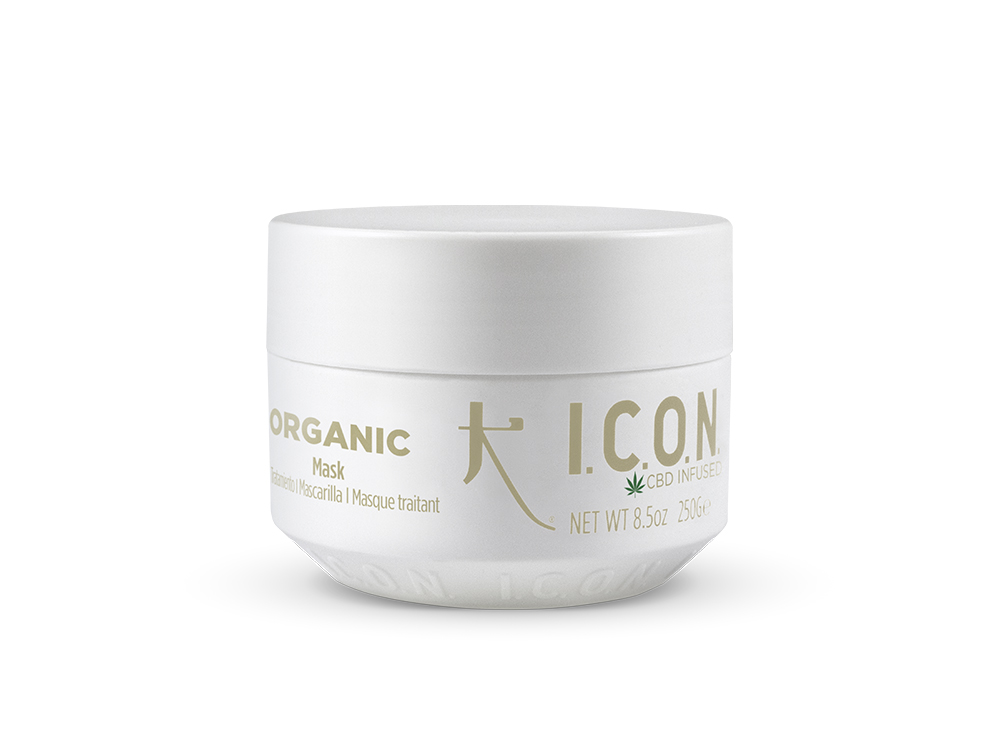 Organic Treatment Mask
אינטנסיבי, בעל עוצמה גבוהה ומלא בחומרים מזינים
Best Hair Repair Product · Premios Woman Beauty 2022
מה זה:
מסכת שיער אינטנסיבית, בעלת עוצמה גבוהה ומלאת חומרים מזינים.
למי זה מיועד:
לכל סוגי השיער.
מה זה עושה:
חודר עמוק לתוך השיער ובונה אותו מחדש מבפנים. מוסיף לחות וברק בו זמנית. השפעה מחייה על שיער עמום פגום.
איך להשתמש:
יש למרוח על שיער רטוב ולעסות בעדינות מהקרקפת ועד לקצוות. השאירו למשך 3-5 דקות ולאחר מכן שטפו היטב. מתאים לשימוש יומיומי.
אלוורה אורגנית
מעבר לעשרות הויטמינים וחומרי הזנה שיכולים להגביר את היתרונות של השגרה שלך ולקדם צמיחה, האלוורה מכילה גם אנזימים, מינרלים, יונים וחומצות אמינו שיכולות לרפא את הקרקפת ולתקן את השיער שלך.
מלפפון
מעניק לחות ומעודד צמיחת שיער
וניל אורגני ושמן לבנדר
מספקים את היתרונות של הצערת תאים, תכונות אנטי-מיקרוביאליות ונוגדי חמצון המגנים מפני זיהום, תוך הפחתת רדיקלים חופשיים.
שמן CBD
עשיר בויטמין E וחומצות שומן, CBD 1000 מזין את הקרקפת ומחזק את השיער, ובכך מעודד צמיחת שיער.
Aloe Barbadensis (Aloe Vera) Leaf Juice*, Cetrimonium Chloride, Cetearyl Alcohol, Coconut (Cocos Nucifera) Oil*, Glycerin*, Stearyl Alcohol, Cetrimonium Bromide, Behentrimonium Methosulfate, Cannabis Sativa (Hemp) Seed Oil*, Butyrospermum Parkii (Shea Butter)*, Prunus Amygdalus Dulcis (Sweet Almond) Seedcake Extract, Tocopherol (Vitamin E), Camellia Oleifera (Green Tea) Leaf Extract*, Orbignya Speciosa Kernel Oil, Hydrogenated Soybean Oil, Linum Usitatissimum Seed Oil, Lavandula Angustifolia (Lavender) Oil*, Vanilla Planifolia (Vanilla) Extract*, Panthenol (Pro Vitamin B-5)*, Sodium PCA, Urea, Trehalose, Hexylene Glycol, Polyquaternium-51, Triacetin, Caprylyl Glycol, Sodium Hyaluronate, Propandiol, Citric Acid, Maltodextrin, Disodium EDTA, Caprylyl Glycol, 1,2-Hexanediol.
*Certified Organic רכיבים
We are commited to providing high quality, natural, and eco-conscious products, that are high performing and innovative. Our ingredient list may vary from time to time, as we stay above and beyond all compliances. Please refer to the printed packaging for the most accurate ingredient list.